We're a third-generation farming family who care about our farm, our community and our animals. That makes us pretty Normal for Norfolk!
Our family settled at our rural Norfolk in the 1940s, when George Morton Snr ('Papa' as he was known), was persuaded by friends already in Norfolk to make the move from Darvel, Scotland (a true Scottish hill farmer).
The journey to Norfolk was a long and arduous one, as all the road signs had been removed as part of the war efforts. On arriving, Papa immediately fell in love with the large, open spaces and fertile green fields, and our small family farm was born.
Dairy cows followed and a small herd was set up with up to 14 farm workers managing the land at any one time. Over time he purchased small pockets of land in and around the farm and teaming up with other local growers, he started growing alternative crops such as broad beans and vining peas.
Then in 1998 our farm began to specialise in free-range poultry and grass-fed meats.
Today, with a philosophy of rearing poultry slowly and with due care through the changing seasons, we have a growing selection of award-winning, free range poultry and free-range turkeys for that very special Christmas meal.
Starting in early June each year, our turkey chicks need constant care as they grow and move from the warmth of the indoors to our beautiful, rolling pastures, rearing between 1000 to around 1,500 free range turkeys.
Our range of poultry includes: 
Free-Range Bronze turkeys
Free-Range Black/Bronze turkeys
Free-Range Cockerels
Our ethos is to remain small and focused on producing our free-range turkeys and grass-fed meats to the very best of our ability each and every time with our commitment to rearing the best produce for you to enjoy.
Rob Morton, Morton's Family Farm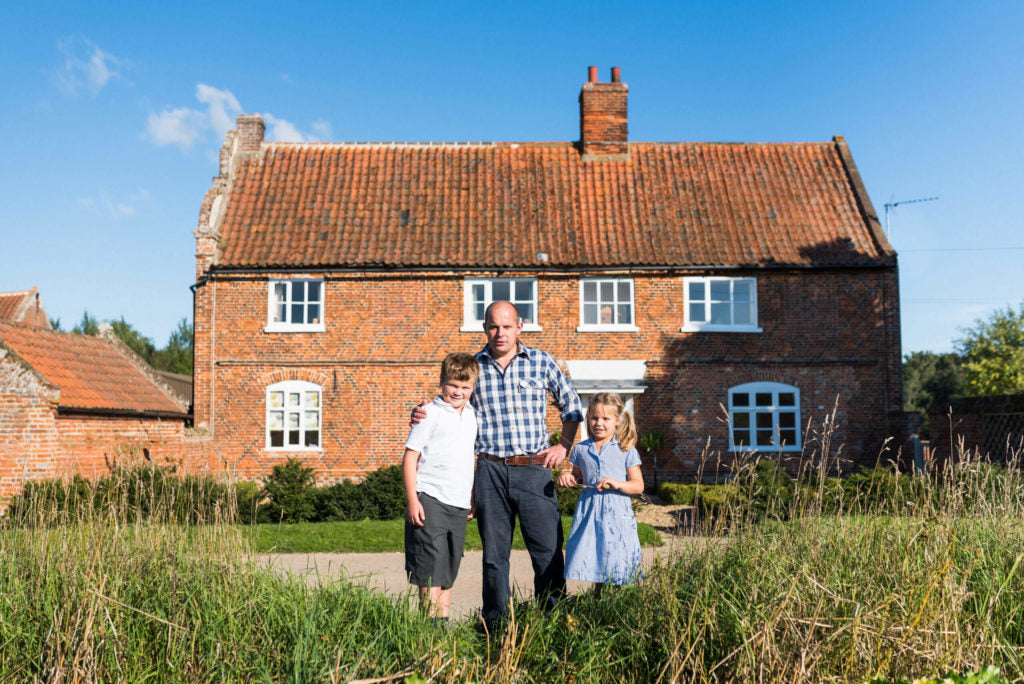 The Mortons way
With the support of my three brothers, my wife Becca and a little helping hand from my three, children – George, Sam, and Emily, we have continued the Morton's family way of farming for the past 18 years.
Shop our Christmas Turkeys